Member Benefits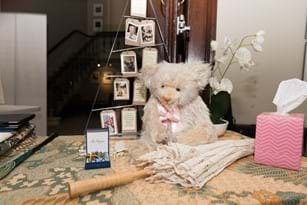 Celebrants wishing to join FCAA must agree to abide by the Code of Practice, the Professional Development Program and the Association's Constitution.
Celebrant membership is $125 for 2019 and includes listing on our website, free attendance at forums, e-newsletters and below-cost enrolments at Conferences and Professional Development events. Pro-rata membership is available - see Membership Form.
Funeral directors and other organisations associated with the funeral industry are most welcome to join as associate and/or corporate members.
Simply complete the applicable Membership Application e-form on our HOW TO JOIN page or contact us by phone or email.
Celebrant Membership Benefits include:
Celebrant Directory profile and listing on our website - complete with photos and testimonials
listing on eziFunerals website directory (exclusive to FCAA members!)
e-newsletters
Closed Facebook page for sharing ideas and Australian content
Face-to-face forums with great guest speakers
Professional Days of Learning (day-long events subsidised for members)
Online Learning and sharing teleconferences for regional and remote members
Invitations to industry events
Discount offers through partnership programs
Support, mentoring and networking
Discount Celebrant Insurance (optional)
and much more!