Member Benefits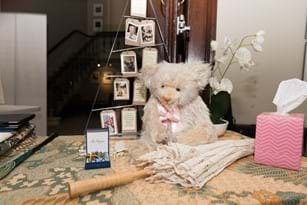 Celebrants wishing to join FCAA must agree to abide by the Code of Practice, the Professional Development Program and the Association's Constitution.
Celebrant membership is $85 for 2021 and includes listing on our website, free attendance at forums, e-newsletters and below-cost enrolments at Conferences and Professional Development events.
Funeral directors and other organisations associated with the funeral industry are most welcome to join as associate and/or corporate members.
Simply complete the applicable Membership Application form on our HOW TO JOIN page or contact us by phone or email.
Celebrant Membership Benefits include:
Celebrant Directory profile and listing on our website - complete with photos and testimonials
listing on eziFunerals website directory (exclusive to FCAA members!)
e-newsletters
Members Only Facebook page for sharing ideas
Face-to-face forums with great guest speakers (subject to COVID-19 regulations in your State)
Professional Days of Learning (day-long events subsidised for members) - on hold during COVID-19 pandemic
Online Learning and sharing video-conferences for regional and remote members
Invitations to industry events
Support, mentoring and networking
and much more!