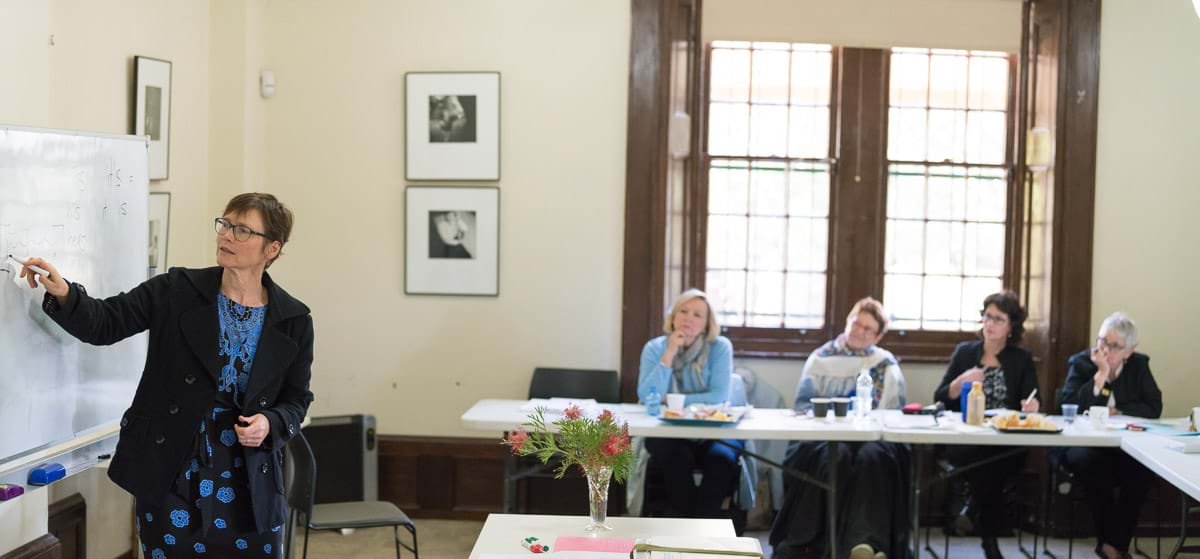 Funeral Celebrant training, mentoring and professional development
---
Funeral Celebrancy Training
There are numerous Funeral Celebrant training courses offered around Australia.
We do not recommend or endorse any provider.
Contact providers and ask for course details. Ask for the names of participants and speak with them about the course and their experiences.
Our Association offers training providers with complimentary FCAA Forum attendance vouchers to give to students (valued at $35).

Mentoring
We assist members with mentoring and where possible, buddy Funeral Celebrants with fellow members for support. It is important that Celebrants check with their clients that they are happy for a trainee or 'shadow' celebrant to observe at funeral and family interviews.

Professional Development (PD)
One-day professional development events are held annually in NSW, Victoria, WA and Queensland.
These days offer valuable learning and networking for Funeral Celebrants.
Professional Development Days are heavily subsidised for Members.
If you have a topic or know suitable speakers, please let us know at funeralcelebrants@gmail.com.
Forums
Funeral Celebrant forums are held in NSW, Victoria, WA, Queensland, ACT and SA subject to demand.
Forums are free for Members and $35 for non-members (2 permitted per calendar year). Your training provider may offer a free forum attendance voucher.
Insightful guest speakers are usually in attendance. Email us for dates or watch our website for details. Follow our Facebook page. Better still, become a member!