---
Funeral Celebrant guest speakers
---
Find A Member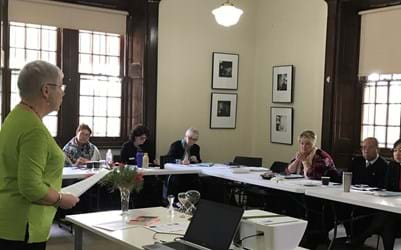 Guest Speakers available
Funeral Celebrant Association Celebrant members are available to speak with community groups, seminars and conferences on topics related to our field of work.
These talks are independent and designed to give people the opportunity to ask questions and share stories and ideas.
Speakers will share ideas on how a person may write their life story, select music and readings for their service and many other practical considerations.
If you are thinking of holding a larger information session, for example, including a solicitor to talk about wills, a Funeral Director to give their insight, someone to talk about Advance Care Directives and other related topics, we would love to add our input on writing and delivering meaningful funeral services.
Looking for a guest speaker?
We are happy to consider speakers for:
Not for profit group
Service group (Rotary, Lions etc)
Charity group
Community Event or
Other (please provide your details)
Send us an email with your event, date, location, expect number of attendees, target audience and timeframe (length of speech, start and end time of event) and we will endeavour to provide a Funeral Celebrant speaker.